Girlfriend stormed the universe for me. I bet she is
lakas
since just a few hours earlier, her prayers (in my behalf) were answered!
Good heavens!
After what seemed like ages, finally, it's beginning to take shape.
But first, let me share that I have moved already to a new office. I can proudly say that I did the planning, design and execution of the whole space and all the stuff in it. Since the workplace espouses creativity, I want to achieve the same ambience like Noriter Cafe. Young. Creative. Wild but restraint. But with a meager budget, I had to make do with what was available. So, I got knick knacks here and there.
This is probably borne out of frustration to be an architect, furniture designer or to work in a multinational advertising agency! The closest I got was architectural drafting and below-the-line advertising.
Meanwhile, I had a meeting with big boss earlier. After all the important matters were discussed, he floated the idea of a
raise
! Let's just say that I'm lucky to work for somebody who exceeds my expectations. He is actually well-known and highly respected back in his home country but remains low-key and humble.
So there. To make the story short, I'll get an increase (without having to negotiate for it). I just hope it will fall within what I've been expecting. (Hopefully with more dough, I'll have more savings this year for more travels and also to send younger sister to her final year in college.) I'd have to say that all my efforts paid off. And I heard from somewhere that big boss is actually going to give me and my colleague special gifts next week! I want a Vespa!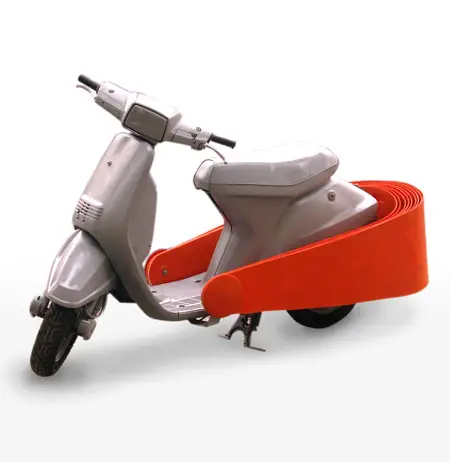 What a happy start of the year!